Marriage and Family Seminar – Ted Tripp 9/28-9/29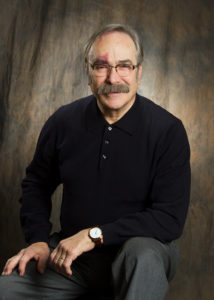 Dr. Tedd Tripp is Senior Pastor Emeritus of Grace Fellowship Church since his retirement as Senior Pastor after 29 years of service. He was married to Margy in 1968. They have three adult children and nine grandchildren. Tedd is a graduate of Geneva College, B.A. in History, Philadelphia Theological Seminary, M. Div., and Westminster Theological Seminary, D. Min. with an emphasis in Pastoral Counseling. Tedd is the author of the popular child-rearing book,
Shepherding a Child's Heart, Shepherding a Child's Heart Parent's Handbook
and co-author with Margy of
Instructing a Child's Heart.
Tedd and Margy founded Immanuel Christian School in 1979 where Tedd has served as a teacher and administrator. Tedd is ICS Board Chairman Emeritus. For over a decade Tedd served as a counselor in the Lehigh Valley office of the Christian Counseling and Educational Foundation.
Since 1994 Tedd has maintained an extensive ministry as a conference speaker and presenter of Shepherding a Child's Heart Seminars. His books and video and audio materials are used throughout the world.
Below is a short video clip of Tedd Tripp speaking on Marriage and Parenting.
The
Weekend Conference
schedule includes Friday night (9/28) from 7:00 – 9:15 and Saturday morning (9/29) from 9:00 – 12:30, (five teaching sessions, two on Friday night with a break and three Saturday morning with two breaks). Admission to the conference is $20 per person. We would encourage you to take this unique opportunity to learn and grow with Dr. Ted Tripp!
Register for the conference below.
Please click on the button above to reserve your spot, as well as pay for the conference.